The Headmistresses of the Oak-Tree Group of Schools discuss the importance of extra-curricular activities and the part they play in schools.
After the last few years full of interruptions and cancellations, the enriching clubs and activities have made their way back to being an integral part of school life.
Equipped with additional facilities, subject specialists, high-quality resources and enthusiastic staff, independent schools are expertly positioned to provide a range of additional opportunities designed to bring out the potential in each child. The Oak-Tree Group has over 120 clubs for its pupils to choose from. These include sports, music and creative activities, as well as academic boosters and those designed to teach pupils new skills.
Nurturing talents
When children have a passion in a particular field, they may not have the means to develop these interests when at home. Extra-curricular clubs give children the opportunity to build on new-found talents or to find a new activity to explore.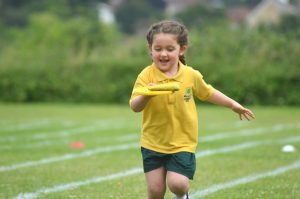 Learning new skills
Engaging with other children from different age groups is an excellent way for children to build on their social skills, make new friends and learn from others. These clubs often include team or group activities, which makes building friendships much easier with very little effort. Children are encouraged to work together and strengthen their social awareness. Skills can include goal setting, teamwork, problem-solving, leadership and analytical thinking – all valuable tools for the future.
Extra-Curricular Clubs at the Oak-Tree Group of Schools
Moreen Barnard, Head of Coopersale Hall School in Epping, explains, "Extra-curricular provisions in schools are more important now than ever. Of course, academic achievement is still a priority within schools, but we also provide pupils with that much-needed opportunity to harness their talents and build confidence in other areas. Over the past few years, our extra-curricular program has continuously grown, with new clubs added regularly. A few of the most recent include Pottery & Sculpture, Sign Language and Wellies & Woodlands."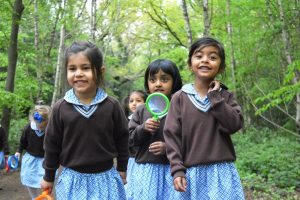 Jacqueline Job, Headmistress of Normanhurst School in North Chingford, agrees. "Creativity, teamwork, confidence and curiosity are vitally important in order to provide our young people with the skills they need in the wider world beyond school. Extra-curricular activities provide opportunities needed for pupils to take on new challenges and explore where their interests lie."
"Learning an instrument, for example, requires perseverance, hand-eye coordination and creativity. Sports help to develop teamwork, leadership and problem-solving skills. Often, the benefits and skillsets provided by extra-curricular clubs extend beyond the obvious," continues Sue Belej, Headmistress of Oaklands School.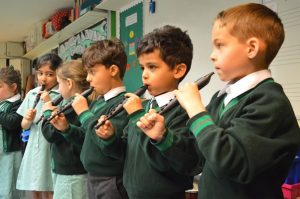 Chloe Moon, Headmistress of Braeside School in Buckhurst Hill agrees; "Socially, clubs are very important now more than ever. These activities provide more opportunities for pupils to engage with other children in a social setting, away from the confines of the classroom. At the Oak-Tree Group, we provide many opportunities for pupils to mix with like-minded children while undertaking activities that they enjoy. This helps to boost confidence. Street Dance is a particular favourite at Braeside School at the moment, with pupils of all ages and abilities encouraged to join in and give it a go."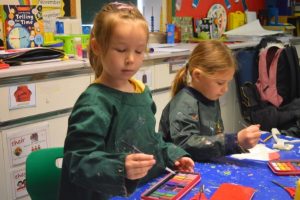 To find out more visit: www.oaktreeschools.co.uk