We talk smaller class sizes with the Heads at the Oak-Tree Group
Having seen a clear surge of registrations for the recent virtual open events and 11+ exams, The Oak-Tree Group of Schools believe their smaller class sizes have played a contributing factor in their current popularity.
The Oak-Tree Group: A privately-owned group of local schools
The size of the school matters. Smaller, nurturing environments offer a more personalised service whilst much larger schools can treat children more as a number than an individual. Each Oak-Tree School caters for between 200 and 300 pupils, providing smaller environments in which children can flourish.
With average class sizes of between 15 and 20, a more personalised education is possible with each child treated as an individual.  Over 320 teachers, keyworkers, specialists and support staff are employed by the Group, so there is an extremely high level of expertise, knowledge and shared resources.
Mrs Moon, Headmistress of Braeside School in Buckhurst Hill explains, "With smaller class sizes, teachers are able to better tailor the way they teach to suit all abilities in the class, allowing them to keep all pupils fully engaged. We have also found that more individual attention can be given to each child, with our teachers gaining a better understanding of how best to challenge each individual as required."
Mrs Jacqueline Job, new Headmistress of Normanhurst School in North Chingford agrees; "We have found that smaller class sizes make a real difference when it comes to educational achievement. A number of studies have been carried out that link smaller class sizes with improved academic performance."
"It's not just for academic achievements that smaller classes show beneficial effects", adds Miss Moreen Barnard, who is enjoying her first year of Headship at Coopersale Hall School in Epping. "With fewer students in each class, individuals are able to connect more closely, helping them feel comfortable when it comes to sharing their ideas and perspectives. Building positive social skills is also a key factor."
Mrs Sue Belej, Headmistress of Oaklands School in Loughton is also aware of the benefits of the smaller classes across the Group. "Noisy classrooms can be a real distraction for some children, and the larger a class, the nosier it inevitably becomes. Those small distractions can be the difference between a successful lesson and one in which effective learning is hindered."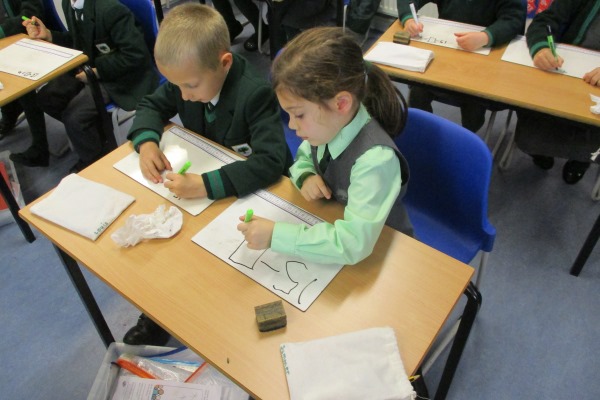 It is not only for the smaller classes that parents are increasingly turning towards private education. Other contributing factors include the wide range of extra-curricular clubs and activities on offer, the strong communication between school and home and the quality of the current full remote home-learning programmes.
Choosing the right school for your child is difficult, and it is important to make the right decision first time. An Oak-Tree education has become the standard to aspire to in the Epping Forest area and the Oak-Tree Schools will help you to make the right choices.
The schools in the Oak-Tree Group are hosting a series of Virtual Open events the week commencing Monday 1 March, where potential parents will be able to hear from each Head and pupils, take virtual tours and take part in Q&A sessions.
The Oak-Tree Group of Schools consists of Braeside in Buckhurst Hill, Coopersale Hall in Epping, Normanhurst in North Chingford and Oaklands in Loughton.