From an early age children are expected to be organised, from handing in homework to remembering an instrument for band practice. But organisation is a skill that children need to learn, it is something that requires memory and focus and learning to prioritise. Here are some tips on how to help your child become, and stay, organised:
Prepare for the day ahead
Everyone is probably familiar with the morning rush, the battle of trying to get everyone out the door on time. To help eliminate this, have your child prepare for the next day the night before. Before they go to bed, they should pack their schoolwork and books in their backpack, lay out their uniform and prepare anything else they need for the next day.
If this works well, why not try preparing for the week as best as you can on a Sunday? Set aside time on Sunday evening where everyone starts getting their materials organised for the week. For children, this can be setting out all of their books that will be needed for the week ahead into piles so that they are easily accessible when they are packing the night before. And for adults, this could be preparing your work bag too or setting out some work clothes for the week. When a child sees their parents organising for the week ahead, it will make them realise the importance.
Establish a homework routine
Let's face it, for children homework is never their number one priority. Therefore, establishing a routine they can stick to will help them get their work completed in good time. Discuss with them a 'study hour' or schedule where they complete, or get started on, the homework they have received that day. This way they know they have a designated time after school to work on their homework. Work out with your child the best time for this to be, whether they want to come home and start their homework straight away or whether they need an hour to relax first. With an established routine, this will hopefully put a stop to the last minute rush to complete an essay or worksheet the night before it's due in!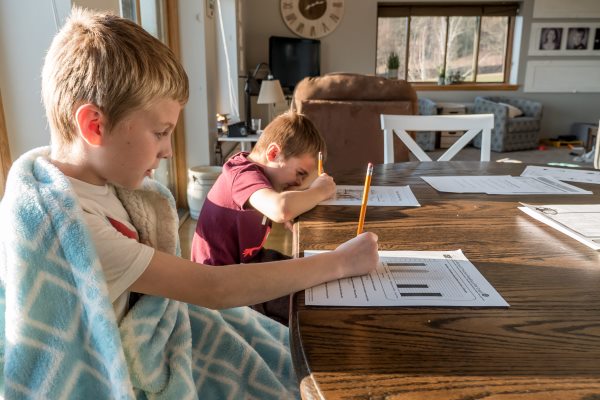 Help set timelines
Sometimes children will be set major projects, especially at GCSE level, that have longer deadlines than normal homework. It is easy to forget about these projects or let them slip aside when there is more homework to complete with an earlier due date. When projects like this are given, it may help to set a timeline in order to complete in good time. First, the most important thing to do it mark the due date on the calendar. Then set specific dates between now and the due date for which certain tasks have to be completed. For example, researching and gathering all required information, starting work, half way point, finishing touches and checking through before handing in. Breaking down a huge project into small, manageable chunks will make it seem less daunting and more achievable, showing that every task has a beginning, middle and end.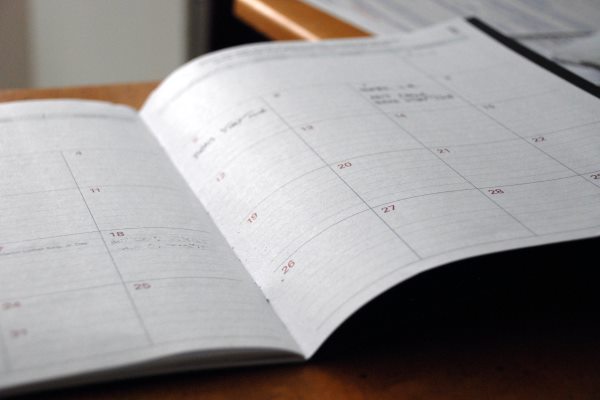 Introduce checklists
Introducing checklists is a great way to see all the tasks that your child has to do and complete, and will also help them to remember what they have been set, helping to eliminate the last minute panic of forgotten homework. Make them write down not only their homework for the week, but also anything extra they have to take to school, for example cooking ingredients, or any household chore they have to complete. Crossing completed items off the list will give them a sense of accomplishment.
Finish what's been started
It's not only at school where children have to be organised. Organisation is a great skill to carry through life, and there's no better place to start learning it than at home. Even from a young age, when you may not even realise it, children start to learn organisational skills. For example, making a rule that when your child is finished with one toy they have to put it away before being allowed to get a new one out.
For older children, this could be finishing all their chores before being allowed to play their computer games. These days a lot of children are distracted by technology and will only get half way through a task before stopping to reply to a text message from their friend or browsing social media. But make sure they go back to complete the task that was given to them, every task has a beginning, middle and end, and it is important that they always finish what they start.
Organising can be a challenge for children, so try and make it fun for them by rewarding them when they accomplish a job well, for example an extra treat or time on the computer. Sometimes it may be faster and easier to do things for your child, like packing their bag and getting their stuff ready for school, but remember they need to learn to be organised for themselves otherwise they will rely on you to always help them out. Being organised will make everyone's life easier in the long run.
The Oak-Tree Group of Schools consists of Braeside in Buckhurst Hill, Coopersale Hall in Epping, Normanhurst in North Chingford and Oaklands in Loughton.