As students return to school for the start of the new academic year, teachers will start collecting information about their development and learning needs, usually in the form of assessments. These normally take place during the first six weeks of the autumn term and are called Baseline or InCAS Assessments.
Baseline Assessments
Baseline Assessments are used by teachers to find out a pupil's natural ability, learning needs and potential. Tests are given to pupils across an entire year group to establish where each pupil is in relation to a national and institutional norm. From these assessments, a point from which future measurements and predictions can be calculated for a pupil are established. They can also function to highlight specific issues such as whether a pupil should be placed on the gifted and talented register, or whether they are underachieving in relation to their potential. Teachers can use baseline data to plan effectively for each pupil's learning needs, and for this reason baseline assessments are usually carried out throughout a pupil's schooling. Baseline Assessments are not standardised; therefore, different formats may be used in different schools.
InCAS Assessments
InCAS stands for interactive computerised assessment system. They are completed on the computer and last no longer that 30 minutes each. They are not formal assessments, instead they treat every child as an individual by choosing the difficulty of each question depending on how well they have answered the previous questions. They are designed to help monitor pupil's progress from Year 1 to Year 6 and are intended to help teachers pinpoint each child's strengths, weaknesses and learning needs, and identify where interventions are needed, including in the case of children with educational needs.
Benefits of Assessments
Pupils may also complete numerous informal assessments throughout the year, such as tests and quizzes created by the teacher or end of term homework projects.
Assessments are a key component of learning, allowing both students and teachers to see where they are with their learning. Assessments can also help motivate students. If pupils do well on a test it can motivate them to keep that standard up, similarly if they don't perform as well as they expected, they may begin to work harder.
For teachers, assessments allow them to see if any of their students need extra help or if a certain point of a topic needs to be recovered. Monitoring student progress regularly helps teachers set their pupils defined learning goals, giving them a clear target to work towards.
Taking tests and assessments throughout school can help prepare pupils for any future exams they take, such as 11+ entrance exams and GCSEs. As pupils will be accustomed to the process of taking a test, they will know what to expect and how to prepare themselves to take the exam, which may eliminate some nerves from the process.
Assessment also enables schools to report information to you as a parent, as well as information to help older children make choices about the examination courses they will follow and the qualifications and careers they can seek.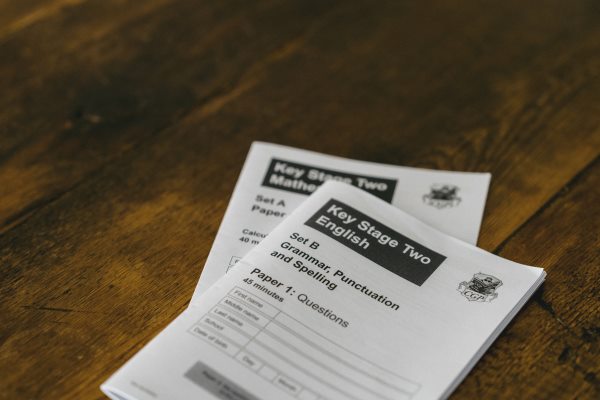 The Oak-Tree Group of Schools consists of Braeside in Buckhurst Hill, Coopersale Hall in Epping, Normanhurst in North Chingford and Oaklands in Loughton.