What is an All-through School?
All-through schools are those that combine at least two stages of a child's education – typically primary and secondary – in one establishment. These can start with children at the age of 2 ½ in Kindergarten and finish at Year 11 or even 6th Form at 16-18 years old.
All-through schools have seen a huge rise in popularity in recent years, with 109 all-through schools in England, 31 of which have been opened since 2011 and a further 13 approved to open in the near future.
Deciding what sort of school to send your child to at such a young age can feel like a very daunting decision, there are so many factors to think about. Some may question the decision to send young children to a school that contains older pupils, but once you understand the benefits, it could actually be one of the best decisions you make for your child.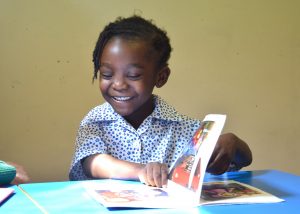 Benefits of an All-through School
Starting your child at an all-through school from the start of their education leaves you safe in the knowledge that your child is secure in their place at a great school until the end of their education. This eliminates the stress of missing out on a place at a primary/secondary school in future years. Moving to different schools can interrupt a child's education and it is hard to know if a new school will suit them and that they will settle in well. By attending an all-through school, you know they are in an establishment that they feel safe and comfortable in, with familiar and friendly faces.
The fear of going onto a secondary school with much older pupils isn't the case at an all-through school as the children have been mixing with each other from the start of their education. Younger children become familiar with seeing the older children around the school and look up to them. Here at the Oak-Tree group of schools, the older children are actively encouraged to interact with their younger friends; our reading buddy scheme allows the younger children some quiet time to really get to know them, while older pupils enjoy this responsibility.
As pupils transition through school, they are comforted in the fact that they will still see their former teachers every day, and that they are always there if they need to talk. Staff get the opportunity to watch children grow and work their way through the school, supporting them every step of the way!
All-through schools allow continuity for not only the children attending the school, but the whole family. Having all of your children at one school can make life so much easier. For a start, having one drop off and pick up location for both older and younger pupils. Children may also find comfort in knowing that their siblings are at the same school, even if it is just a wave across the playground.
All four of the Oak-Tree Schools have a strong relationship with the parents of our pupils, having known some for more than 14 years, as their children move through the school.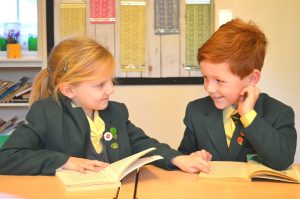 Educational benefits
There are many educational benefits of an all-though school, with one of the main advantages being the access to specialist teachers from a young age. Many teachers work across the school teaching specialist subjects like Music, Art, P.E., and Languages, giving younger children the opportunities they might not get at a nursery or Primary school. Children also benefit from using secondary school facilities that state primary schools and independent nurseries rarely have, such as sports centres, music rooms and dance and drama studios.
By the time children become secondary pupils, they are familiar with being taught by a number of different teachers even at primary level, so there is less of a leap to having a different teacher for every subject.
With so many great benefits to choosing an all-through school, it is easy to see why they are becoming increasingly popular. If you feel like your child might suit this style of education, why not book a place at one of our next open days and come and experience the feeling of a well-established all-through school first-hand.
To find out more visit: http://www.oaktreeschools.co.uk